When you think of 1980s-eras Toyotas, the old favourites always spring to mind: AE86 Corolla, Celica Supra, MR-2 and Starlet. The Corona GT coupe usually won't, but perhaps only because it was one of Toyota's most underrated cars of the time.
John's kaido-racer-inspired and drift-built 1983 Toyota Corona GT two-door hardtop has to be one of the best survivors out there.
There a very few cars that strike up a conversation like this one, even here in Japan. Many people make a point of stopping to ask about the Corona, usually prefaced with the question: 'What is it?'. John answers this best when he says "imagine an AE86, slightly stretched, with an independent rear end".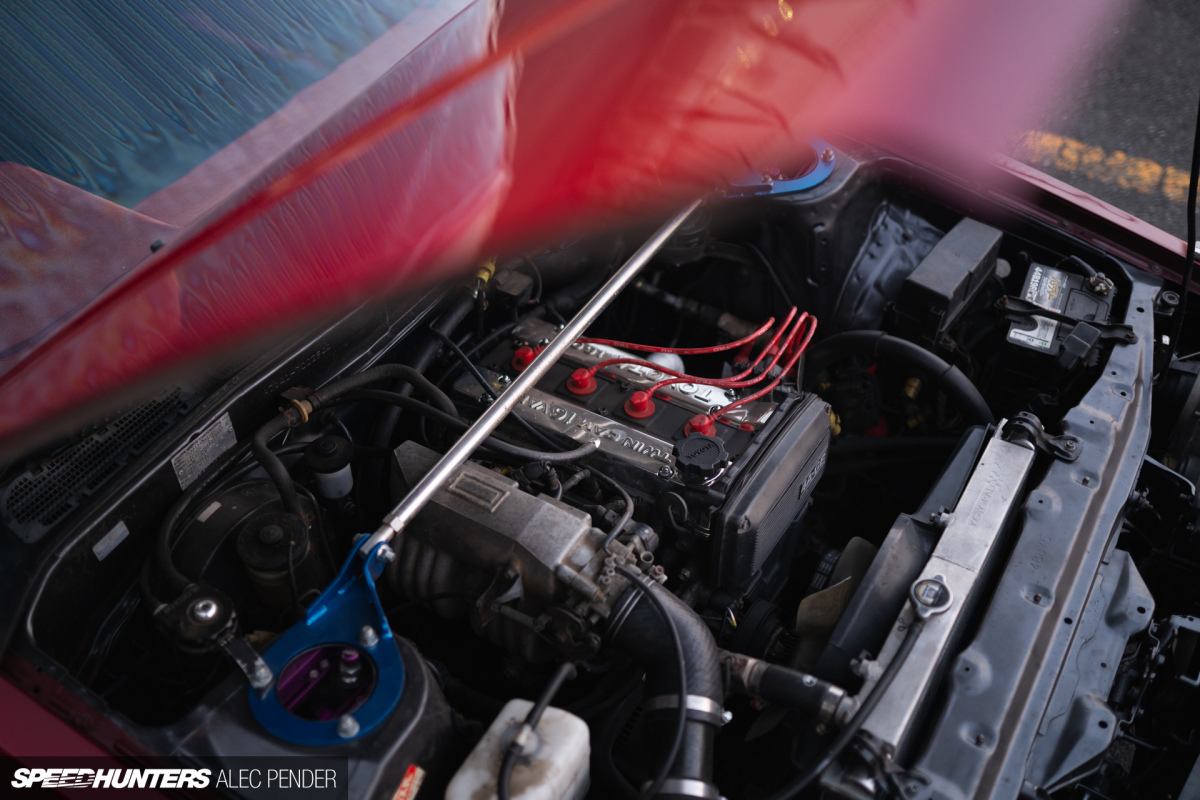 With a 4A-GE powering the rear wheels, John's GT does indeed feel like a feature-filled Hachiroku. It shares an identical drive train, with a T50 5-speed gearbox and short 4.556 final drive.
The Corona was a big part of Toyota's vehicle line-up from 1957 to 2001, spawning numerous variants, models and generations. The '83 model, one of the early 'T14' cars, was available in Japan in sedan, wagon and coupe form, with diesel and petrol engine options. John's Corona GT could be considered one of the more premium releases.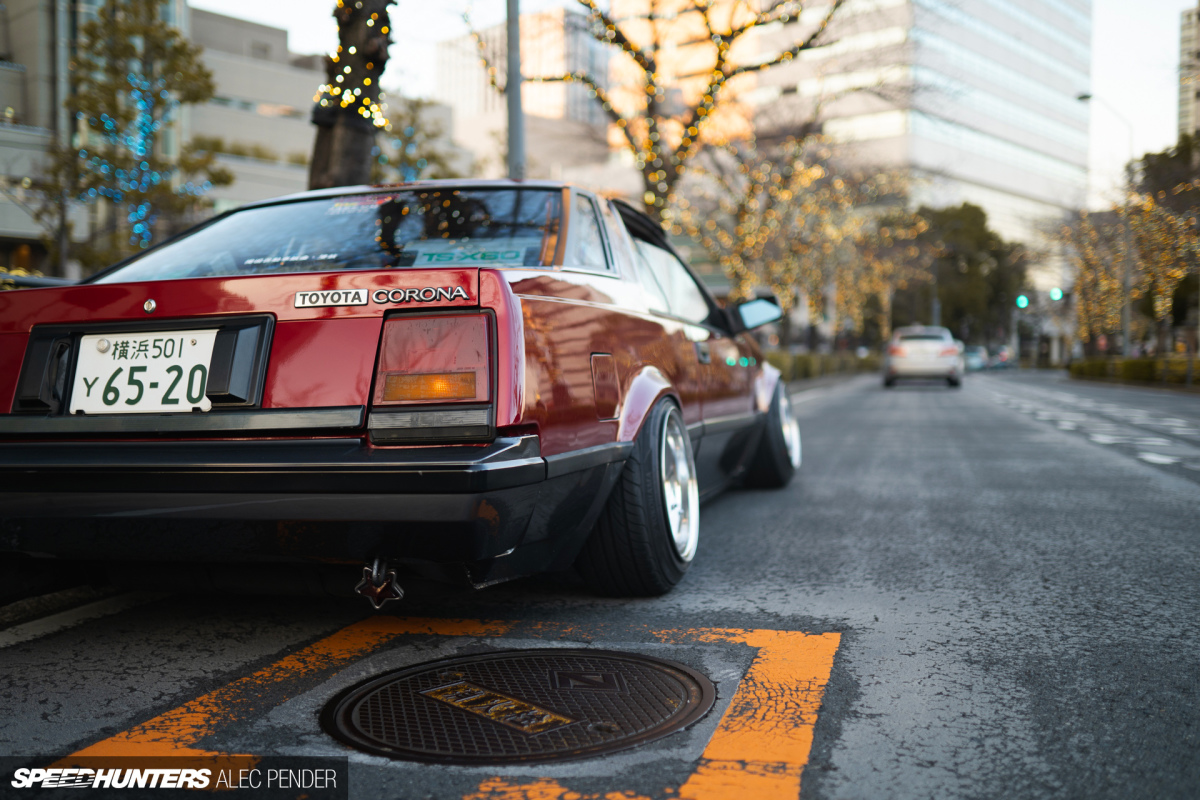 After parking the car up in downtown Yokohama, we were approached by passersby a number of times. A few people said they had seen the AT141 Corona on YouTube, while others were just curious. A elderly gentleman even stopped to reminisce on its straight-edge '80s styling.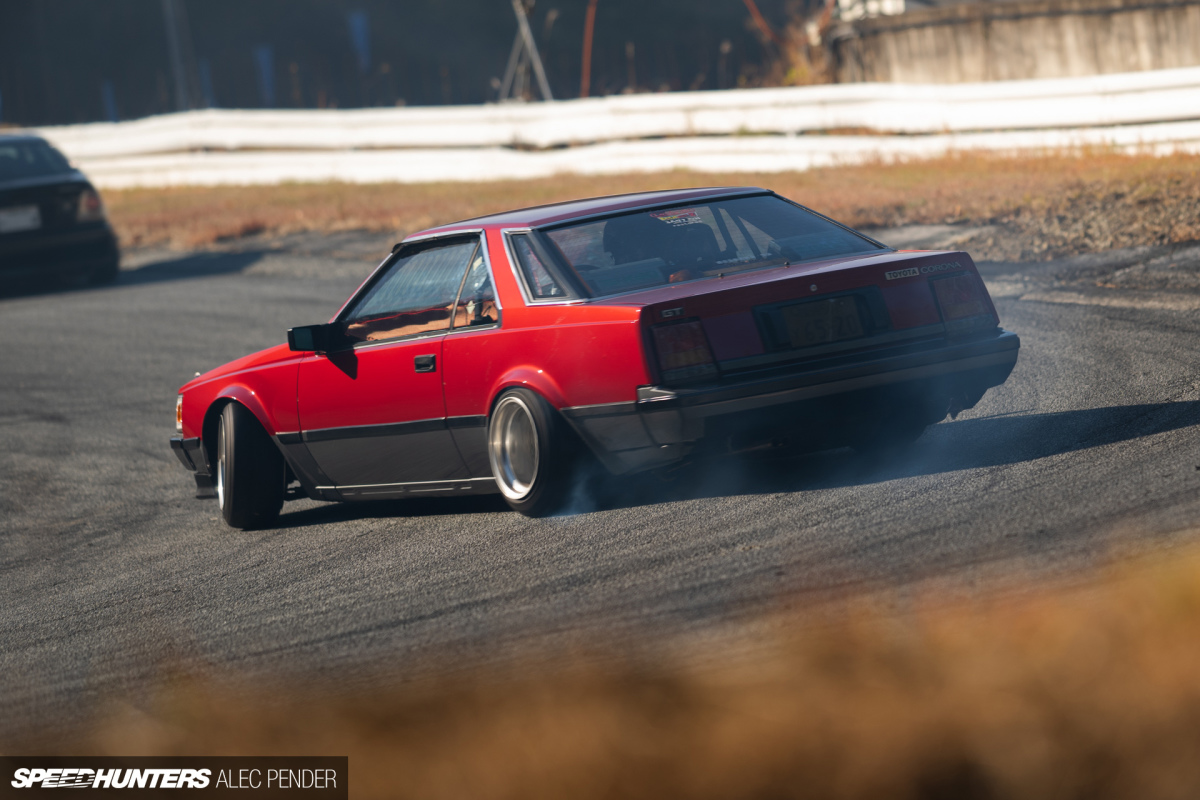 Despite regular outings at grassroots drift events – including Sportsland Yamanashi's SLY Summit – John spares little expense keeping the car in immaculate condition.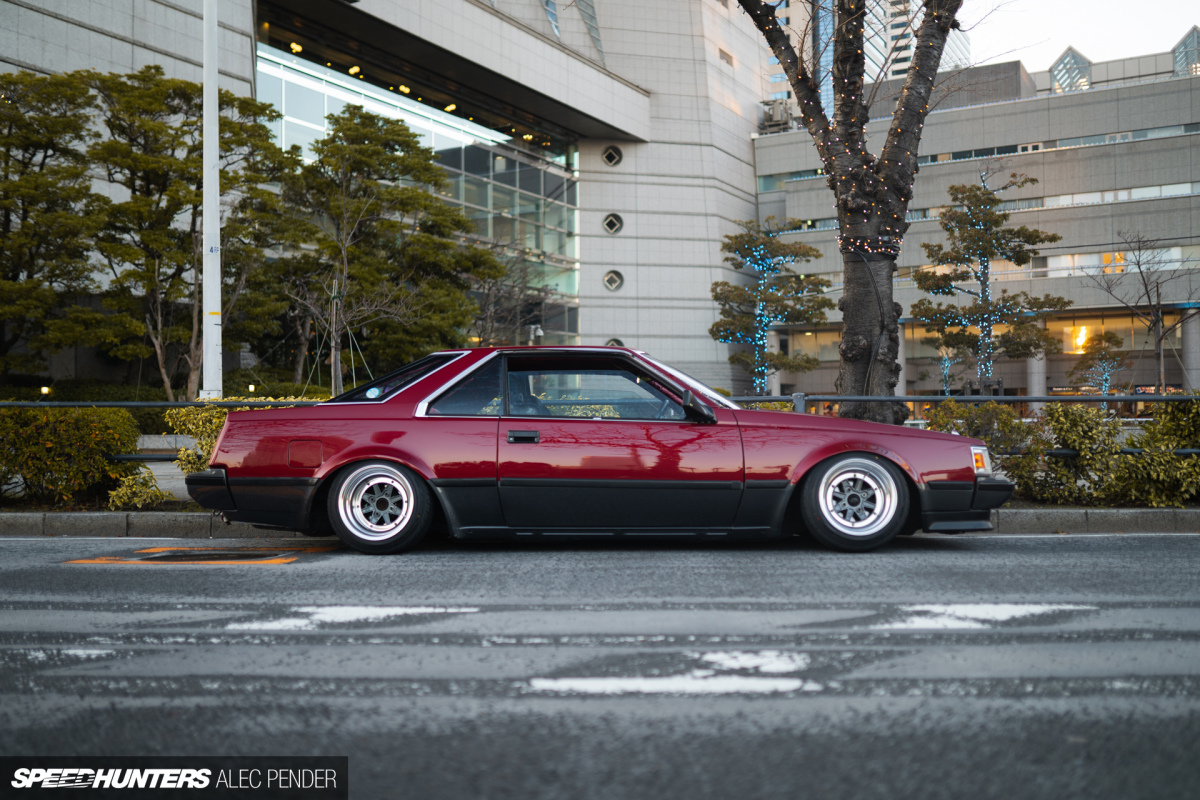 After a few years of ownership, he took the Corona to a highly-regarded local body shop where rust was removed and a couple of select aftermarket body parts were fitted, namely a Restored JP fibreglass bonnet with hidden pins, and a pair of TOM's aero side mirrors. Finally, the car was painted in red-over-grey, replacing the original blue.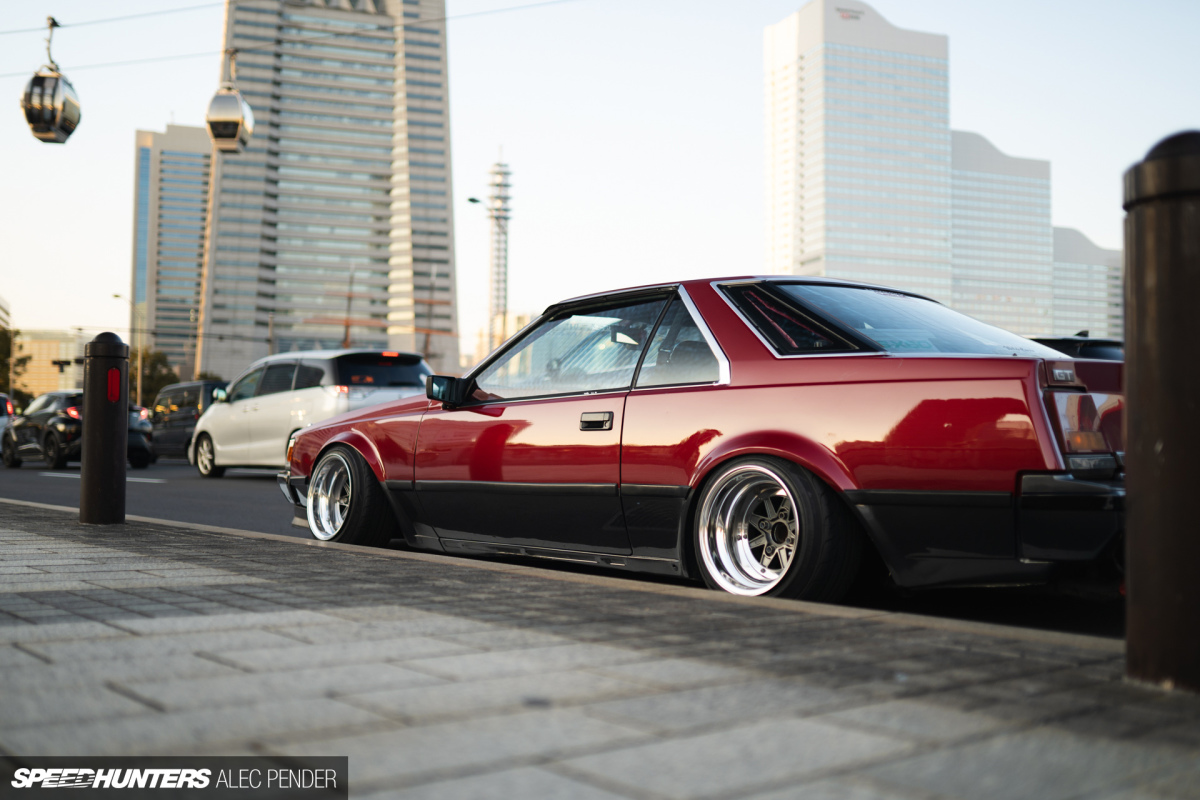 The SSR MKIII wheels – sized 14×10-inch at all four corners (B-type front and A-type rear) and fitted with stretched 185/55 tyres – brings the look together nicely.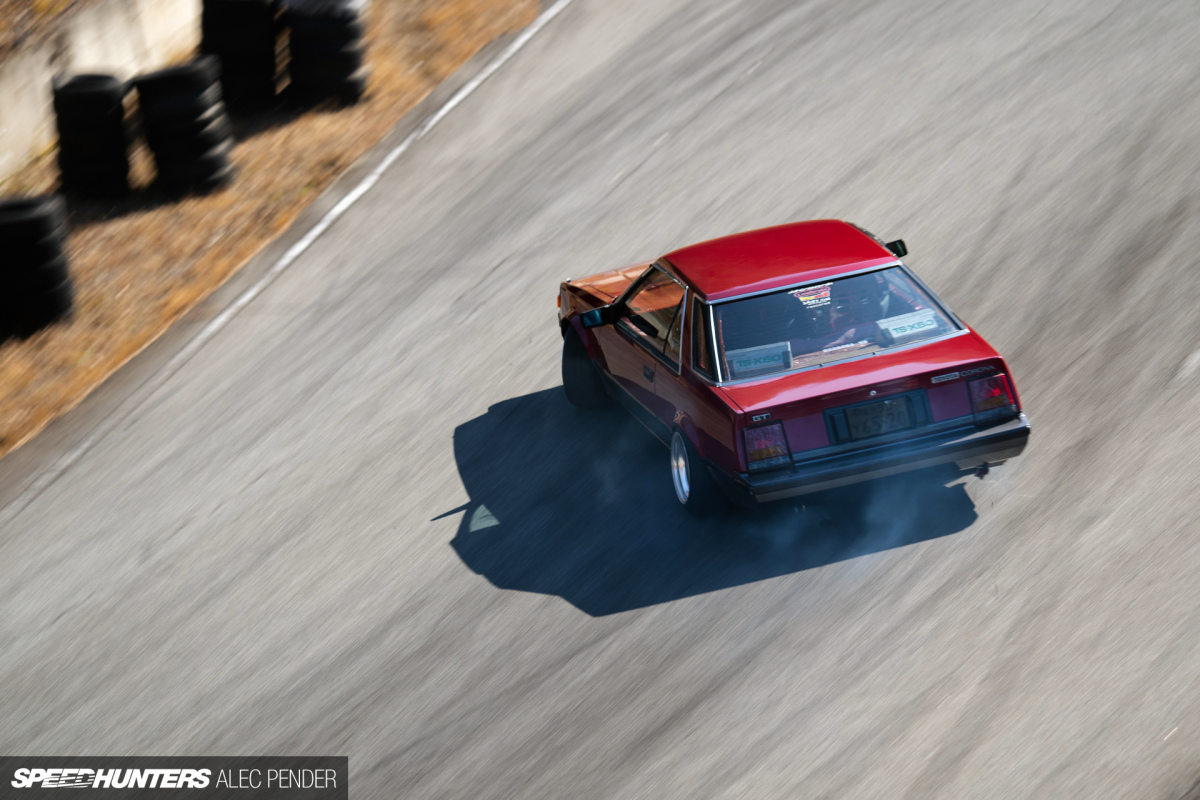 As with many purpose-built drift cars, there is much more than meets the eye. John has had the entire underside of the Corona modified, including raising the front crossmember, transmission member and rear differential mount by 25mm. The frame rails were sliced and raised by an inch too. These minor adjustments ensure plenty of clearance, even on the most challenging roads.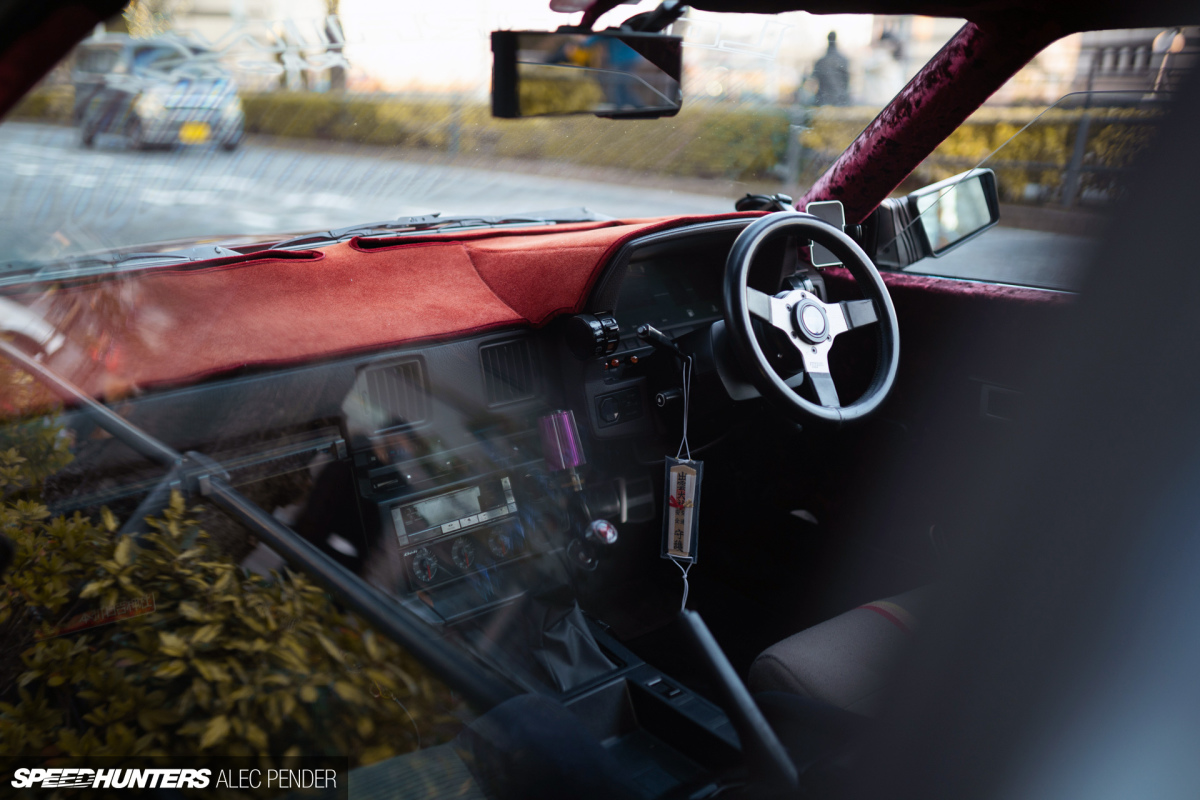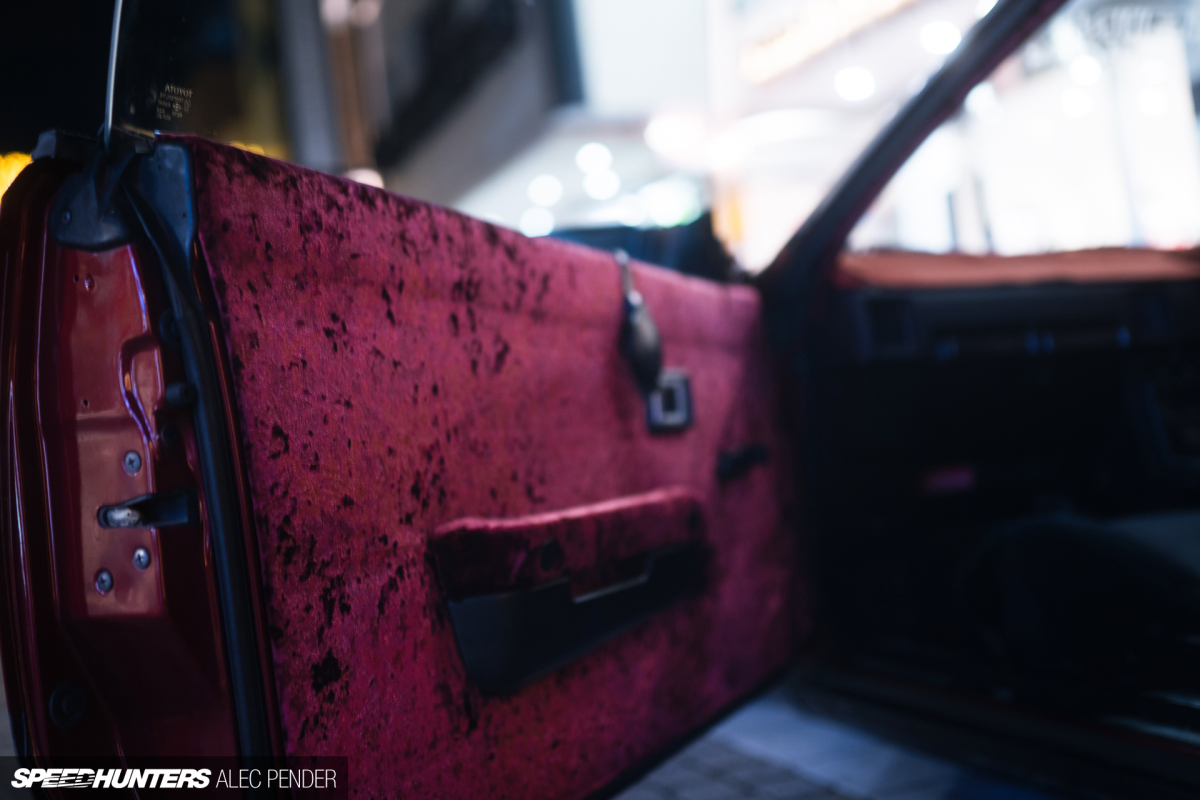 One of my favourite aspects of the build is the lengths John went to with the interior. Like many of us, throughout 2020 John found himself with a lot of free time, which led him down the slippery slope of fully refinishing many of the Corona's interior surfaces in a wine-red Chinchilla-type fabric.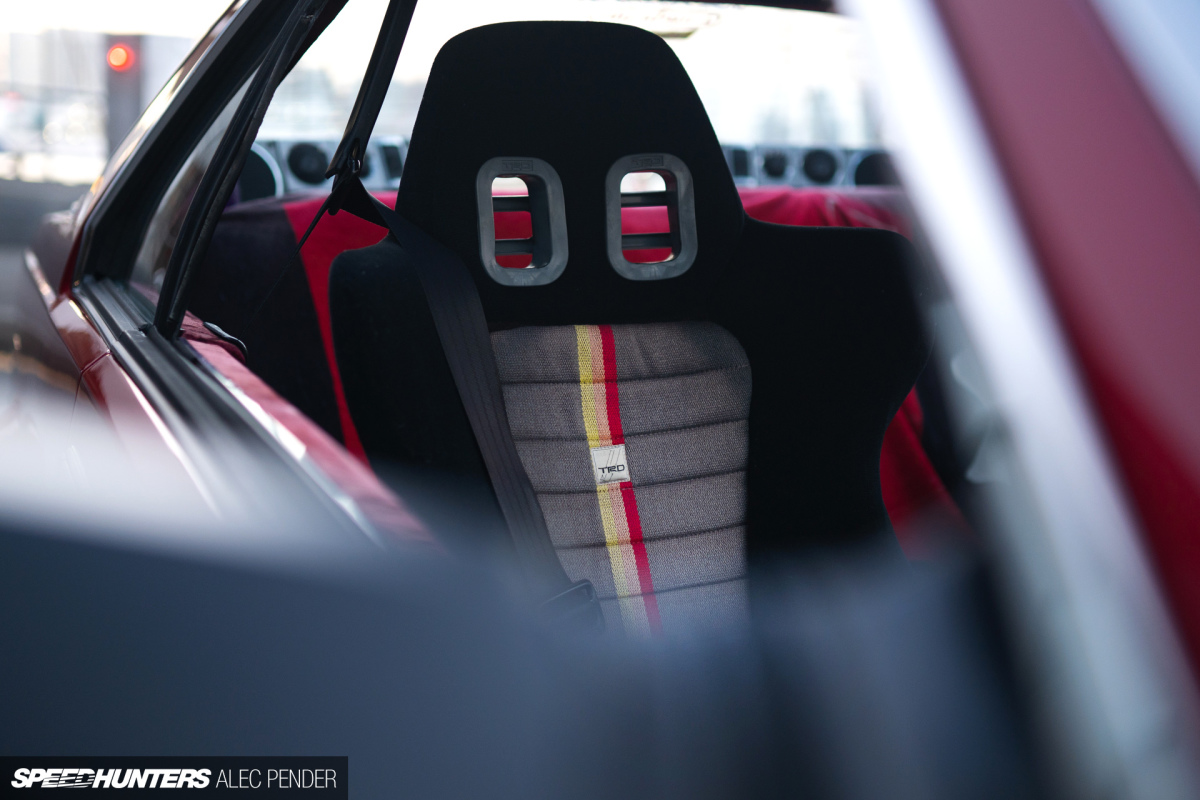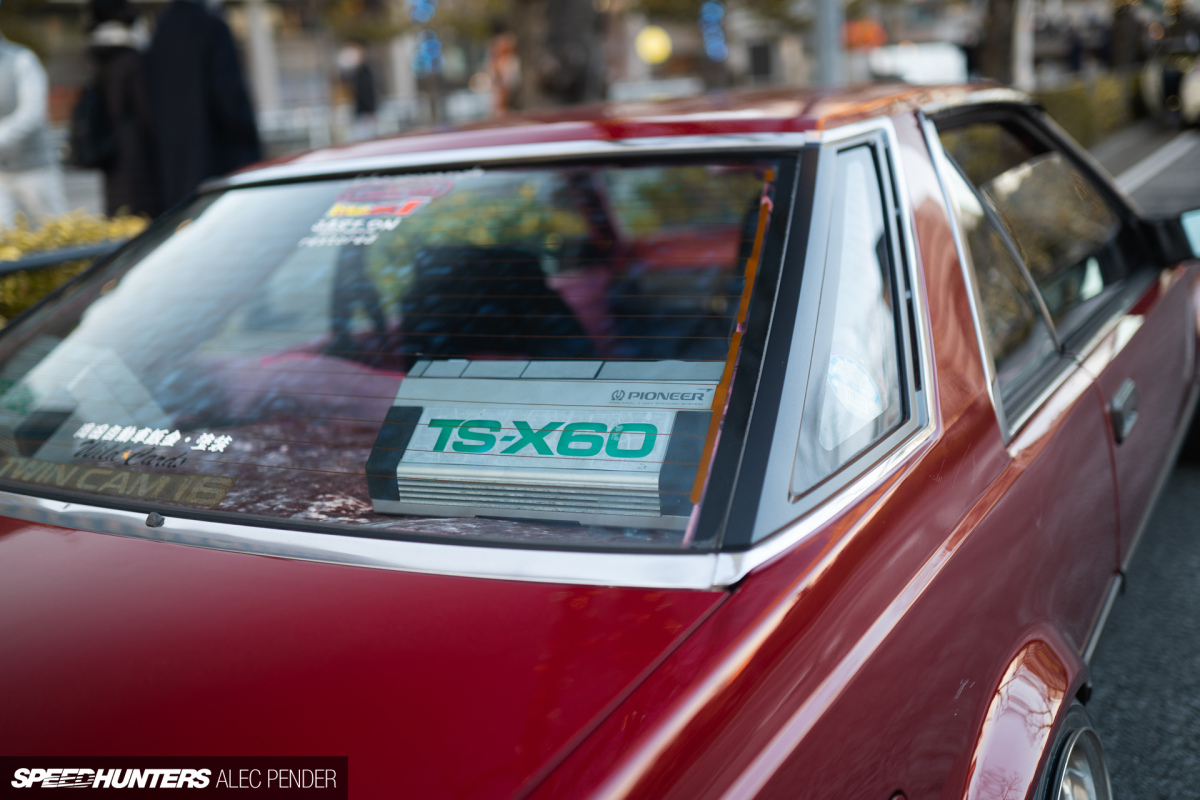 In addition, a digital dash cluster from a Canadian-delivered Celica Supra has been fitted into a Celica XX dashboard and centre console combo. The TRD bucket seat, Omori gauges, Pioneer cassette deck and TS-X60 parcel shelf box speakers are perfect period-correct touches.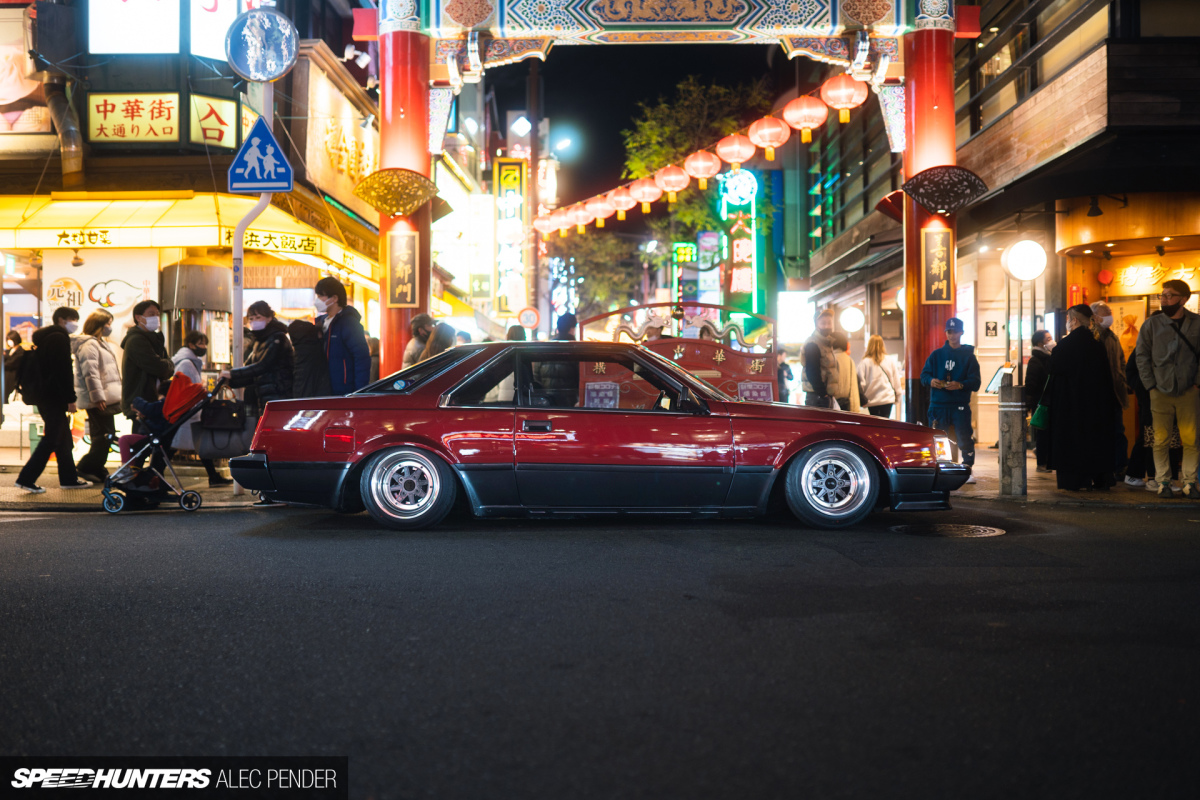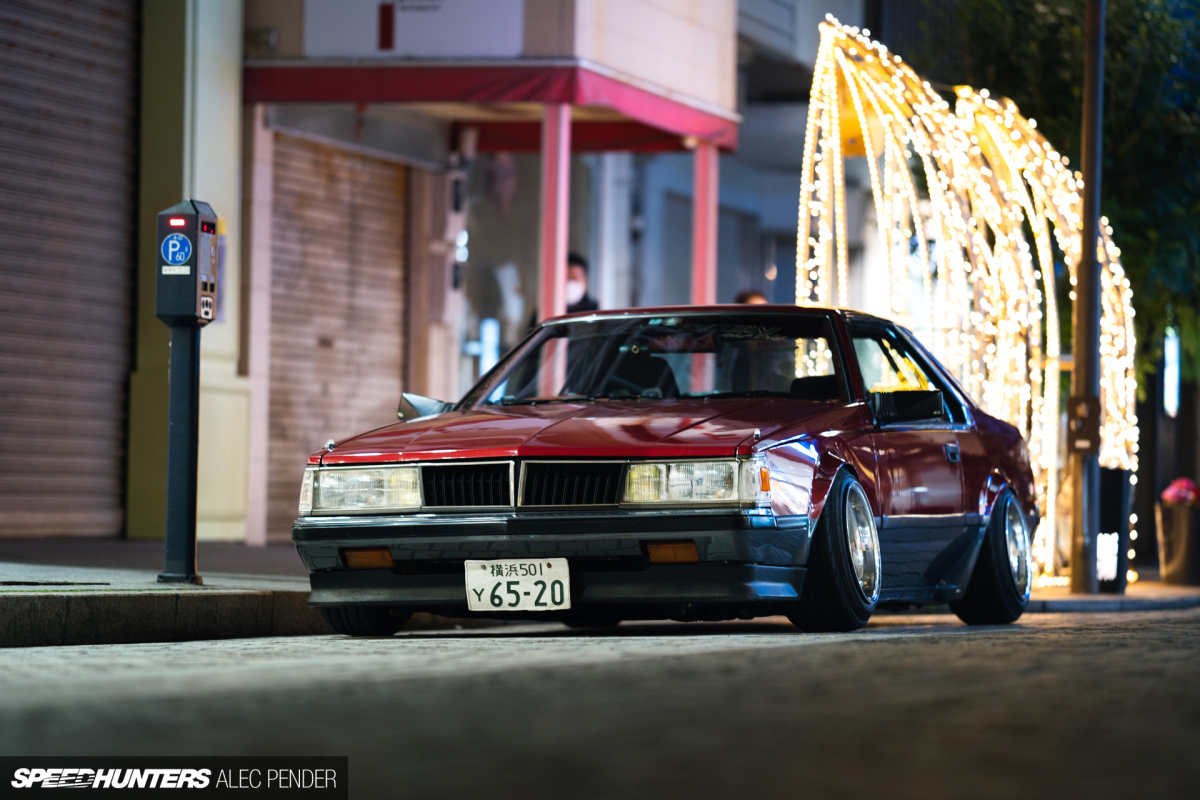 For me, John's Corona GT is the perfect example of a beautifully executed kaido-racer-style drift car. This period of Toyota saw some of the most exciting driver's cars, and it's always great to see examples like this one still being enjoyed today.
Alex Pender
Instagram: noplansco
1983 Toyota Corona GT Hardtop Coupe
Engine: Factory-fitted 4A-GE 1.6L  DOHC 16-valve, A'PEXi Power Intake, Martelius R1 exhaust manifold, Jast.On custom stainless exhaust, ANSA muffler, Koyorad AE86 radiator, Koyorad oil cooler
Driveline: Factory T50 5-speed gearbox, TechnoToyTuning AE86 short shifter, TRD limited slip differential with 4.556 final drive
Suspension: Izanami front coilovers with camber plates, Izanami SP01 dual-rate rear springs, Izanami short rear bump stops, 30mm extended lower arms & custom knuckles by Make Hirota, polyurethane bushings, Whiteline adjustable rear sway bar, Cusco pillow ball tension rods, Cusco front tower bar, front crossmember & transmission member raised 25mm, & frame rails sliced & raised 25mm by Jast.On, Rudeboy custom raised differential mount
Wheels/Tyres: SSR MKIII wheels, 14×10-inch B-type front, 14×10-inch A-type rear, 185/55R14 Yokohama S.Drive tyres front/rear
Exterior: Bodywork and custom paint by 岡田自動車鈑金 (Okada Jidōsha Bankin), RestoredJP fibreglass bonnet with custom hidden bonnet pins, TOM'S door mirrors, Acura MDX Red Rock/Porsche Cayenne Quartzite Gray paint
Interior: Celica XX dashboard, centre console & passenger seat, Canada-spec Celica Supra digital dash cluster, wine red chinchilla fabric interior, vintage TRD bucket seat, Omori Meter single DIN gauges, Pioneer KPX-777 cassette deck head unit with retrofitted Bluetooth, Pioneer TS-X60 box speakers, Pioneer RD-160 power level indicator
How To join the IATS program: We have always welcomed readers to contact us with examples of their work and believe that the best Speedhunter is always the person closest to the culture itself, right there on the street or local parking lot. If you think you have what it takes and would like to share your work with us then you should apply to become part of the IAMTHESPEEDHUNTER program. Read how to get involved here.