Jack Lowden as Kenneth Noye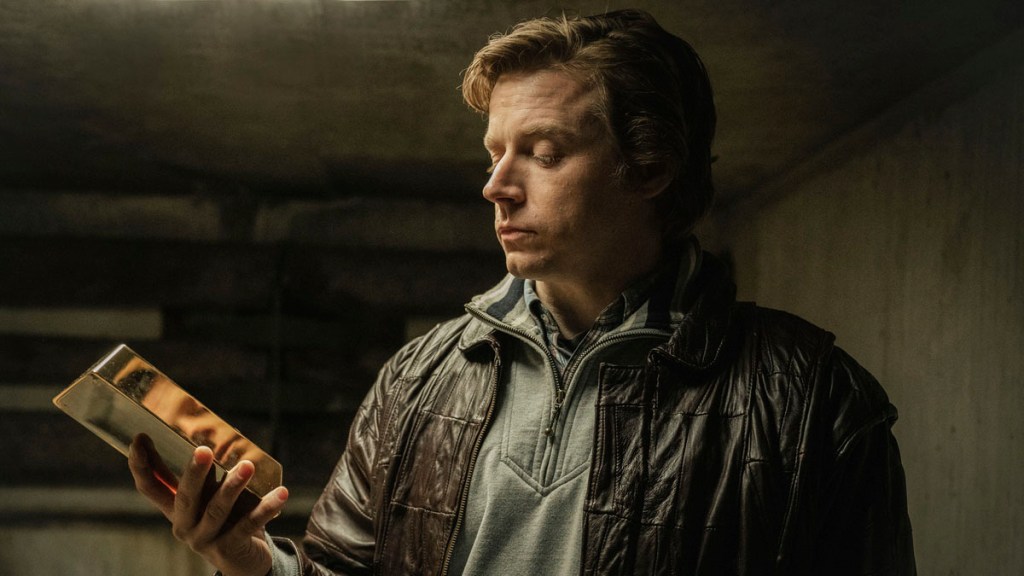 A decade ago, Scottish actor Jack Lowden impressed in an early role as Adam, the son of Stephen Dillane's detective Karl in Sky crime drama The Tunnel (an English-language remake of Swedish/Danish hit The Bridge). Since then, he's had supporting roles in films '71, A United Kingdom, Denial, Dunkirk, Mary Queen of Scots and Stephen Merchant's wrestling flick Fighting With My Family, as well as TV projects War & Peace, The Long Song and Small Axe. His most recently celebrated role is as River Cartwright in Apple TV+'s espionage thriller Slow Horses. In The Gold, he plays real-life wealthy gold dealer Kenneth Noye.
Charlotte Spencer as DI Nicki Jennings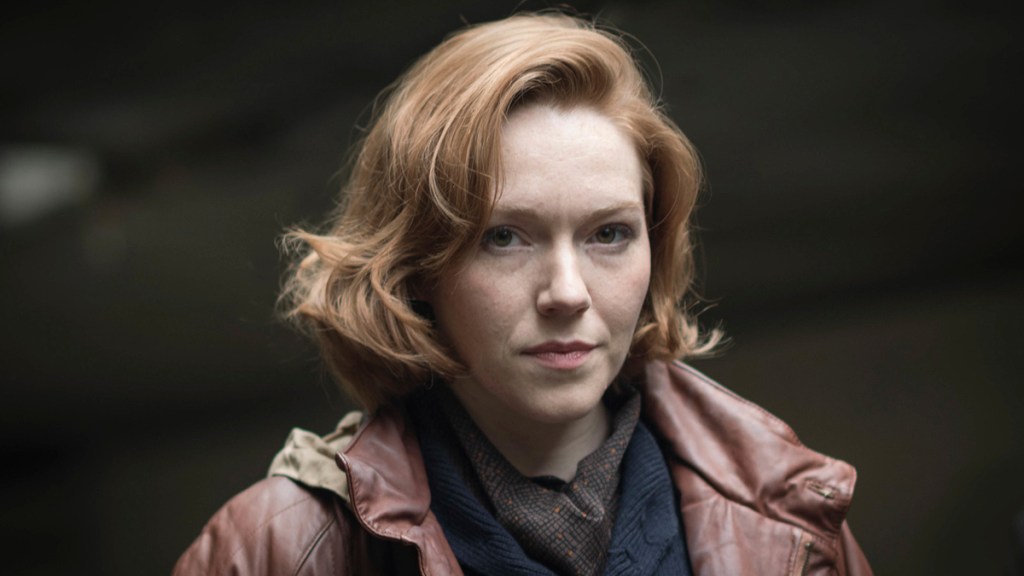 DI Jennings in The Gold isn't based on a single real character, but was invented for the drama by creator Neil Forsyth, who was inspired by three women police officers who worked on the Brink's Mat special task force. After providing the voice of Angelina Ballerina as a child actor, Spencer played the brief but memorable role of Carly Kirk, a teenager coerced into sex work and thought murdered by a criminal gang in Line of Duty Series 2. She's played Tina in Jack Thorne's Channel 4 thriller Glue, and the wife of Colin Morgan's Nathan in supernatural BBC thriller The Living and the Dead. More recently, she played Megan in Baghdad Central, Pammy in The Duke, 'Red' in an episode of Ted Lasso, but is currently best recognised for the role of Esther in period drama Sanditon.
Emun Elliott as DI Tony Brightwell
Elliott plays real-life detective inspector Tony Brightwell in The Gold, after playing Kenny in the creator's previous BBC thriller Guilt (an excellent Scottish comedy-drama, seek it out). He's a familiar face on TV, having appeared as singer Marillion in the first season of Game of Thrones, John in The Paradise, Alistair in Clique, Andy opposite Jodie Whittaker in Trust Me, and recently as Leck in Prime Video sci-fi thriller The Rig. Film-wise, he's been in The King's Man, Old, Exodus: Gods and Kings, and Prometheus.
Dominic Cooper as Edwyn Cooper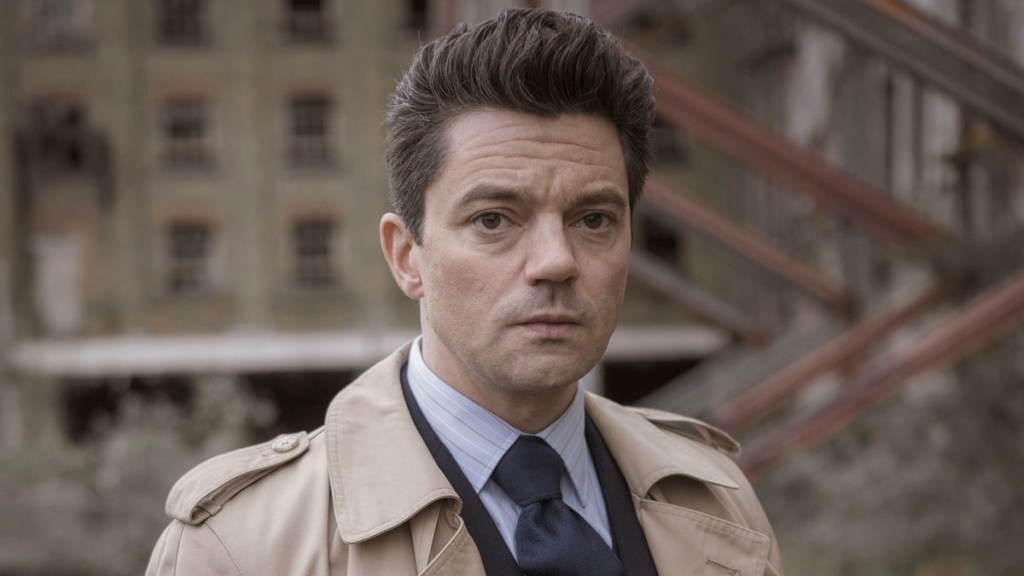 After a blink-and-you'll-miss-him role in acclaimed WWII series Band of Brothers, Cooper's first major role was on stage as Dakin in Alan Bennett's The History Boys and in the 2006 film of the same name. That was eclipsed by the part of Sky in 2008's Mamma Mia! and its sequel, then Howard Stark in Captain America: The First Avenger and Agent Carter, among many other roles including the lead in Bond creator series Fleming, Spy City, An Education, Tamara Drewe and more. Geek fans might recognise him best as Jesse in violent comic-book fantasy Preacher. His character in The Gold – Edwyn Cooper, a wealthy solicitor who's climbed the social ladder and gets tempted by the post-Brink's-Mat possibilities – isn't the name of a real player in the story, but Cooper's character appears to share similarities with former criminal solicitor Michael Relton.
Tom Cullen as John Palmer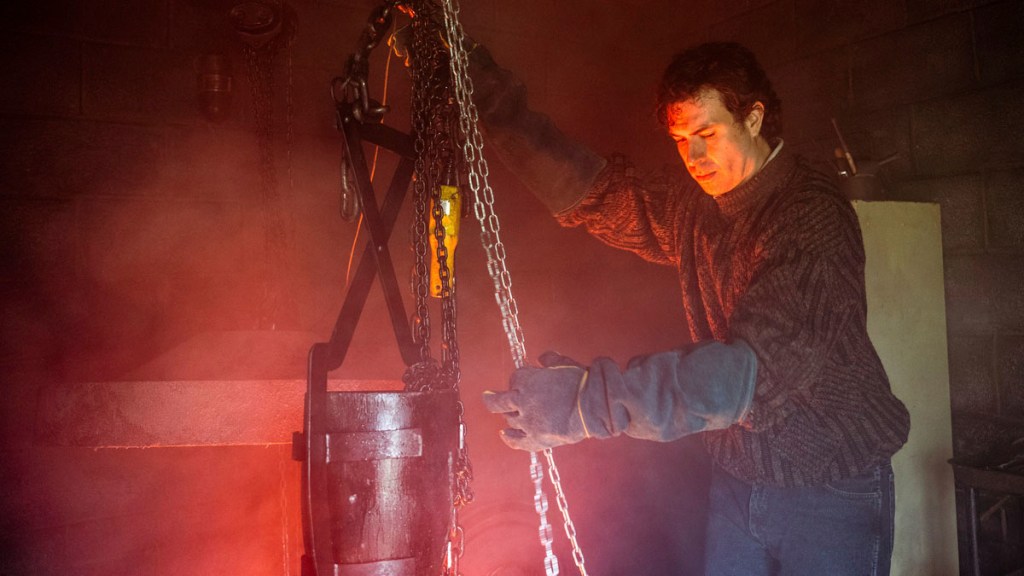 Welsh actor Tom Cullen plays real-life Bristolian (via Solihull) gold dealer John 'Goldfinger' Palmer in the BBC drama. His screen career started out with Andrew Haigh's acclaimed male gay romance Weekend, and a role opposite Jodie Whitter and Toby Kebbell in Black Mirror episode 'The Entire History of You'. He starred alongside The Gold's Hugh Bonneville (see above) as potential Lady Mary suitor Tony Gillingham in Downton Abbey, and played Landry in The History Channel's period action drama Knightfall, as well as Mark in Harlan Coben's The Five, Guy Fawkes in Gunpowder, Mr Edwards in Apple TV+ alien thriller Invasion, and Thomas Seymour in Starz' Becoming Elizabeth.
Stefanie Martini as Marnie Palmer
The Last Kingdom fans will recognise Stefanie Martini, who plays John Palmer's wife Marnie in The Gold, as healer Eadith, while crime drama viewers will know her as WPC Jane Tennison from the Prime Suspect 1973 prequel. On screen, Martini has also appeared in Endeavour, Doctor Thorne and modern Oz series Emerald City.