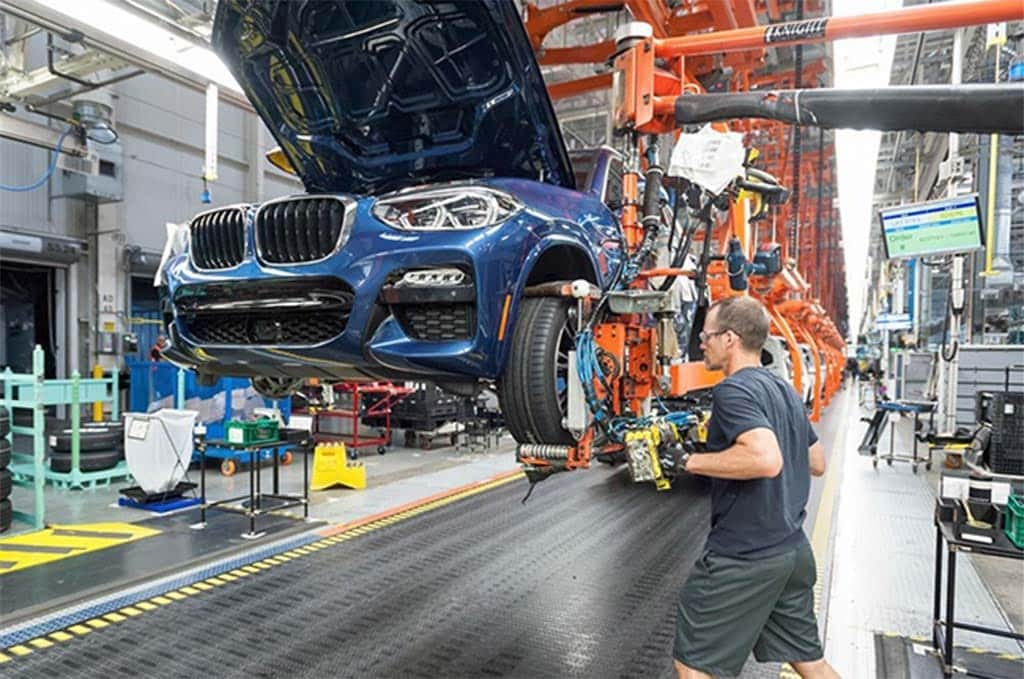 With inventory levels these days you may find it difficult to find your next BMW. Dealership lots no longer carry the extensive selection of BMWs they used to. That's why now it's become easier and more efficient to order a BMW. At BMW of Westlake we're ready to start the process of ordering a BMW with you. Of course you can always start online by yourself with our convenient build tool. Simply customize your new BMW and send us the build code and we can order your specific BMW right away.
Currently there are wait times for certain BMWs. Did you know the BMW X3, X4, X5, X6 and X7 are built right here in South Carolina? The lead time to get one of these BMWs can vary but typically you're looking at a window of six to twelve weeks. Other models may vary and come from different parts of the world. For instance the BMW 3 Series come from Mexico and could take up to four months to arrive. Some vehicles may come from South Africa and Germany. Their lead time can be anywhere from three to five months especially on an M vehicle. Everything also depends on how you build the BMW and it gets into production.
Once you're ready to order your new BMW you can sit down with our knowledgeable sales people to finalize the ordering process. They can walk you through the steps if you haven't done so online already. At BMW of Westlake we do require a deposit to be made for all ordered vehicles that is refundable. Once the order is made your sales person will keep you updated along the way of the status of your new BMW. The flow is: on order, scheduled for production, produced not shipped, in transit to VPC or vehicle processing center, at processing center then finally the dealer inventory! At which point your sales person will work with you to take delivery of your new BMW.
Ordering a new BMW is a simple process with BMW of Westlake, we make it easy to research, build and keep you informed. BMW of Westlake is your premier BMW dealership in Cleveland, Ohio. Start online or stop in today to order a new BMW.