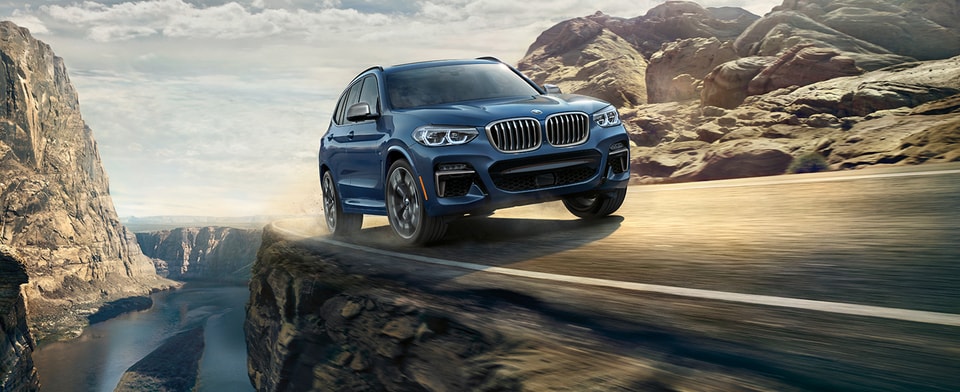 The BMW X Series is one of the most popular lines of luxury SUV in Kansas City; loved for their unique balance of hard capability and soft comforts; of high-performance power and surprisingly efficient practicality.
And while each model has undergone their own styling updates within the last few years, we always want to know what's coming next.
Let's see what fresh for 2018 SAVs in the newest BMW X Series lineup.
What's New: 2018 BMW X1
There are no changes to the 2018 BMW X1, carrying over specs and features
This subcompact luxury crossover is a top choice for Kansas City drivers who want something flexible and fun that can skip around town without effort. The BMW X1 is surprisingly powerful for its size, and gives you plenty of cargo room.
What's New: 2018 BMW X3
The BMW X3 is fully redesigned; longer, wider, with more head- and leg-room and more cargo space
Center display adds a standard touchscreen, updated iDrive infotainment, and Apple CarPlay/Android Auto
More standard features
It's hard to imagine that the top-selling BMW X3 could get even better, but BMW's pulled it off. A fresh redesign inside and out keeps this compact luxury SUV competing as hotly as it ever has.
What's New: 2018 BMW X5
There are few changes to the 2018 BMW X5; it carries over most specs and features
BMW had little reason to make changes to its midsize, three-row BMW X5 SAV for the 2018 model-year, so the biggest benefit of getting the new model is simply the newness factor. The BMW X5 carries over its variety of trim levels, engine options, and features, its mammoth cargo space, and its seven-passenger capabilities.