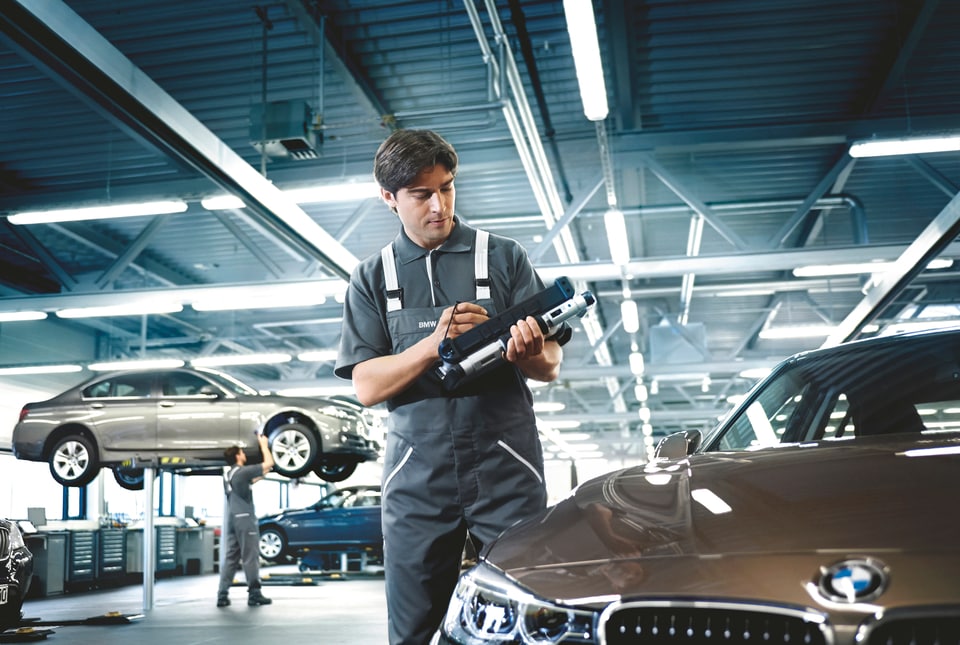 Sometimes, life gets away from you.
Sometimes, things just come up.
And sometimes, you can't wait weeks to get your car or SUV in for service or minor repairs.
When you're in a bind and you need expert, personalized service quickly, our Kansas City service center can help.
Our state-of-the-art facility moves quickly and efficiently to target and solve automotive issues, and our multiple service bays make it easy to keep things flowing smoothly.
It's spring, and spring means potholes–and potholes mean harsh impact on your tires and wheels. If your car just isn't feeling right, you may need your wheels re-aligned for proper performance.
Spring also means that many of us are rushing to keep up with busier and busier schedules–and you notice that your vehicle is need of an oil change, weeks after it was due.
Thanks to the seamless efficiency of our BMW technician crew, we're able to offer a lot more flexibility for common BMW services and repairs than other centers or body shops in the Kansas City area.
We're even able to offer same-day appointments on a frequent basis.
Need to come in for a visit?
You can schedule your appointment online for 24/7 convenience and select the option to take the nearest time slot, or give us a call if you're in a hurry and need to get your car in as soon as possible.