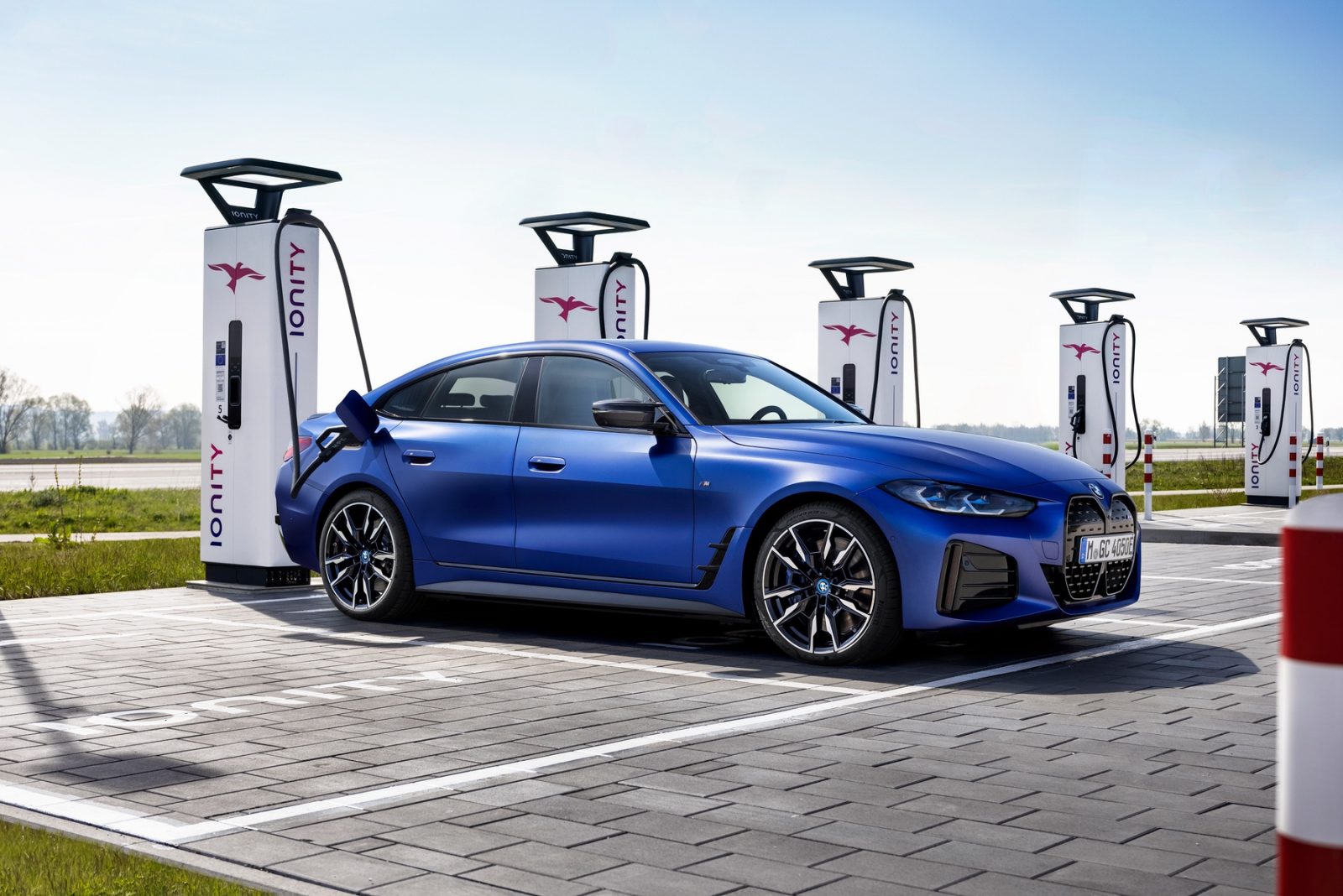 Have you finally decided to buy an electric vehicle? The great news these days is that you don't have to settle for a little car with hardly any power. With the BMW i4, you'll get a sedan with a lot of muscle, and one that also offers great driving range and quick charging times.
Power
The BMW i4 offers three different powertrains, and one is brand-new for the 2023 model. This is the eDrive35, which consists of an electric motor and a 66.0-kWh lithium-ion battery that combine to put out 260 horsepower. With the eDrive40, you'll also get an electric motor, but this comes with an 83.9-kWh lithium-ion battery, and they generate 335 horsepower. The top-of-the-line is the M50 which has two electric motors and an 83.9-kWh lithium-ion battery that combine to put out 536 horsepower.
Driving Range
If go with the eDrive35, you'll be able to travel up to 260 miles on a full charge, while the M50 has a driving range of 245 miles. For the most miles, you'll want the eDrive40, which will get you up to 300 miles before needing to be recharged.
Charging Time
All BMW i4 models have a 200-kilowatt charging capacity that lets them add up to 108 miles of driving range with Level 3 DC Fast Charging in just 10 minutes. With a 240-volt outlet, a completely dead battery can be charged to 100 percent in less than eight hours.
Reserve Your BMW i4 Today
While the new BMW i4 isn't available yet at Fields BMW Northfield, it will be soon. You can get in touch with us now — or just fill out our online form — to reserve your model.